Home staging
You want to sell your property as quickly as possible and a maximum price? Then there are many reasons that speak for a professional home staging. We make more decisions with the belly than we realize. This also applies to purchasing decisions. A loving device that stimulates the imagination, can be decisive for the decision of potential customers.
Christiane Westhues
Our certified Homestagerin, Christiane Westhues, advises for the best presentation of your property for sale Photos and sightseeing. Both inhabited the time of sale as well as empty property is presented professionally. As a feel-good atmosphere is created in which the prospective buyer can mentally move more easily.
+49 (0) 251 - 9879003
christiane.westhues@ms-homestaging.de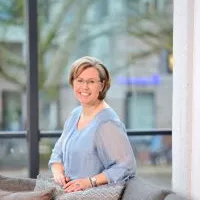 Inhabited objects are depersonalized, so that the prospective buyer can imagine easily his own furniture and objects in the rooms. For vacant properties color and furnishing concepts are developed that will be implemented for the duration of marketing with rentable furniture and accessories.
Let us show how the maximum effect can be achieved with little effort to market your property successfully.
You have already found your dream home? They are unsure about the layout? Or do you need some expert advice for example in the choice of colors on the walls? In many cases, the new rooms with little effort and without significant new acquisitions can make livable. A good sense of living need not be expensive.