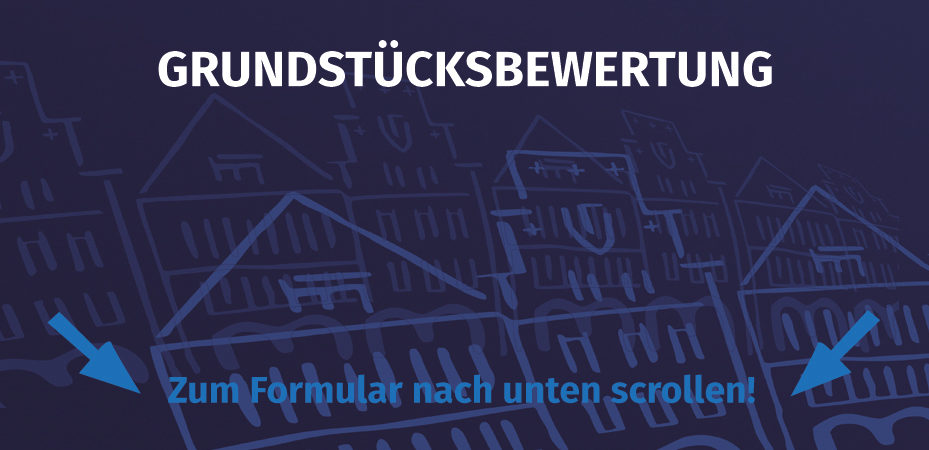 Property valuation
Plan your vacant lot or your house for sale with the house? Or you want to convert your idle land into construction land? – Then you have probably already dealt with some of the following questions related to this topic:
How do I sell my property quickly and easily?
What will this cost me?
How do I get the maximum price?
How I make it right?
Land prices in Germany have a high bandwidth: from a few euros per square meter in the country to more than 5,000 euros per square meter in popular city locations. But as the value of a property prior to sale of land can be predicted as precisely as possible? The role of the situation and the development potential of the property?
Land values ​​are considered to be evidence of a land valuation. Whether a location is needed or not, but can be read not only by a single value. The market value of a property, that is actually achieved in the market price is not automatically equated with the land value.
In practice, the market value of the property may be in a range of 10 to 20% above or below the ground value. Here are macro and micro situation observed. Each property is unique and potentially has its own value. Therefore, in the situation assessment factors such as the district and / or orientation, and for example, a slope or soil contamination are often taken into account.
The development potential of the property determines the land value
Important for the land value is the development potential. A configured plot can often command a higher price and sold quickly. A plot of land that can not be built, is worth almost nothing. Only when it is Bauerwartungsland, the value increases, even if the development is still pending. If there is no development plan by the authority to be given, we can apply for a final preliminary on your behalf. The costs are attributable to you, unless you give us the assurance that future commercialization.
If there is a development plan already, which allows an extensive building, you can plan and determine the surrender value. In the development plan, the permissible floor area index (FSI), the floor area number (STR) and the maximum number to be erected Direction full floors and their construction are given.
Of course, we can also offer without prior your property, however.
Let therefore in advance in person from us competent and reliable advice.